Hey there! Only our GOLD or SILVER subscribers get to access 3D configurator on this page.
In the meantime check what is waiting for you when you subscribe in the content below!
The Serenity Swirl configurator was carefully crafted to produce 3d vase models which enhance any interior space with captivating aesthetic. Their unique and elegant form, characterized by gentle curves and swirling patterns, instantly draws the eye and creates a sense of tranquility. The sleek and minimalist design, combined with soothing curves, adds a touch of serenity to any environment. Whether placed on a shelf, table, or mantel, the Serenity Swirl vases effortlessly become a focal point, exuding a calming presence that contributes to the overall peaceful ambiance of the room.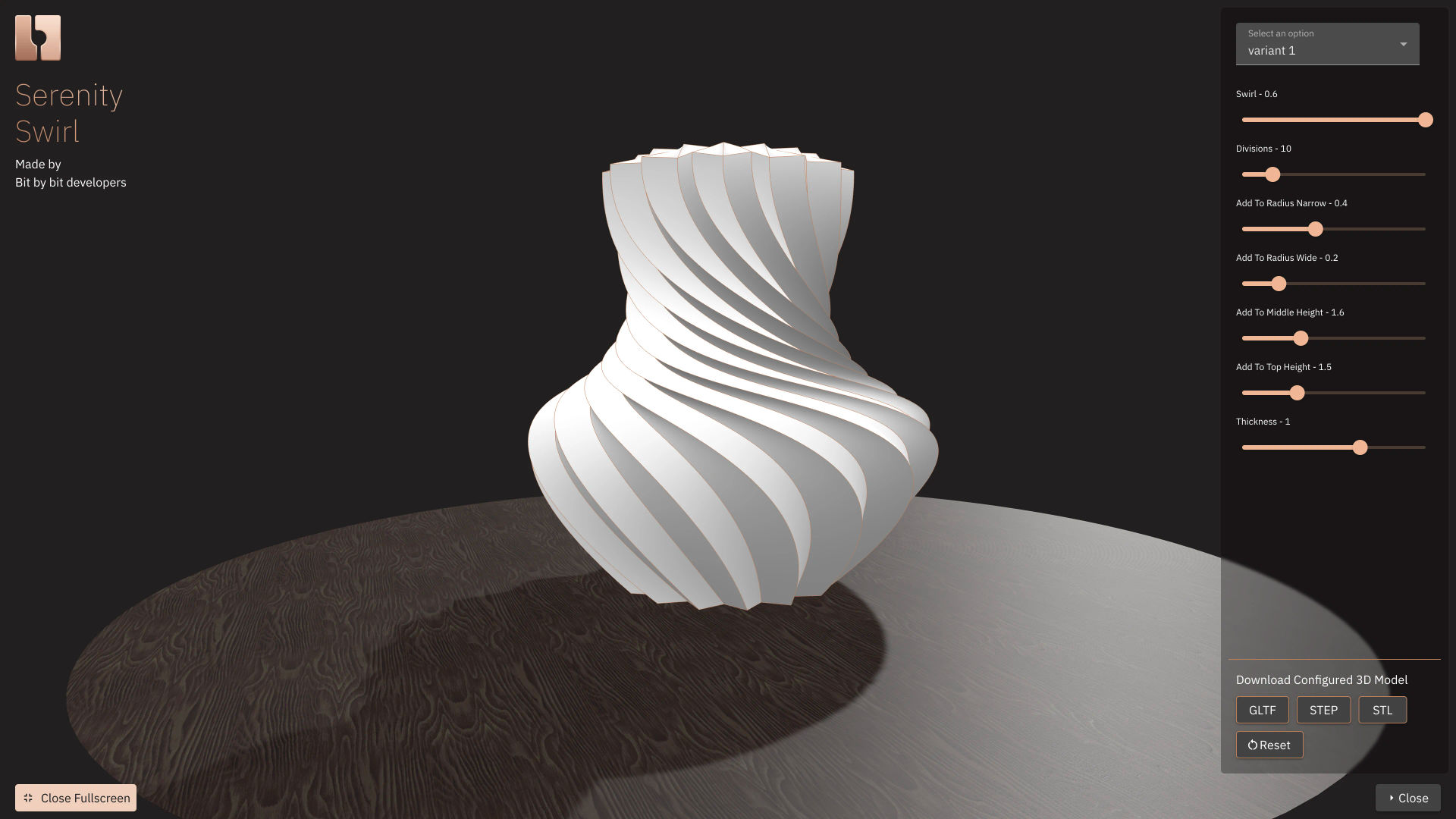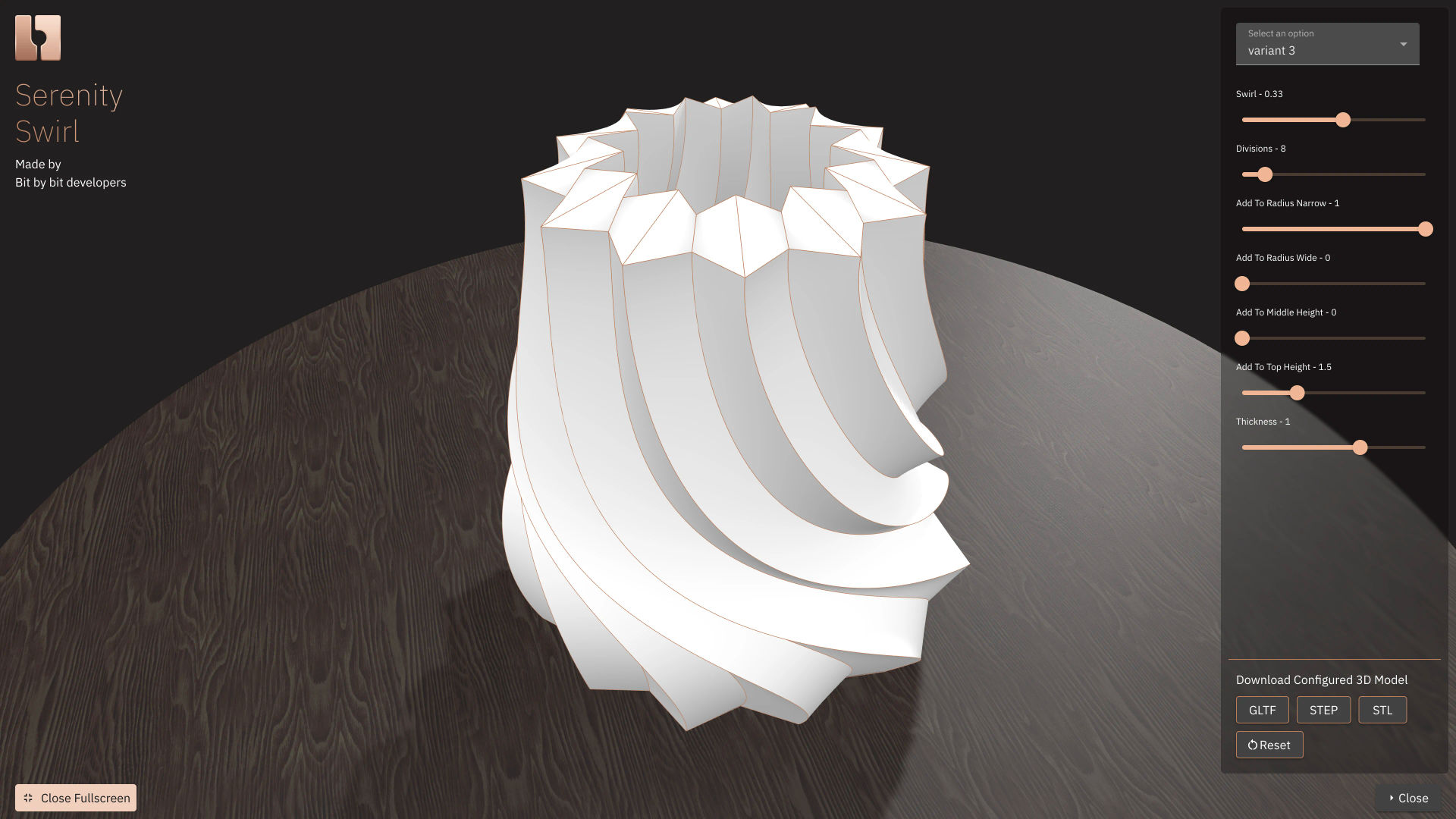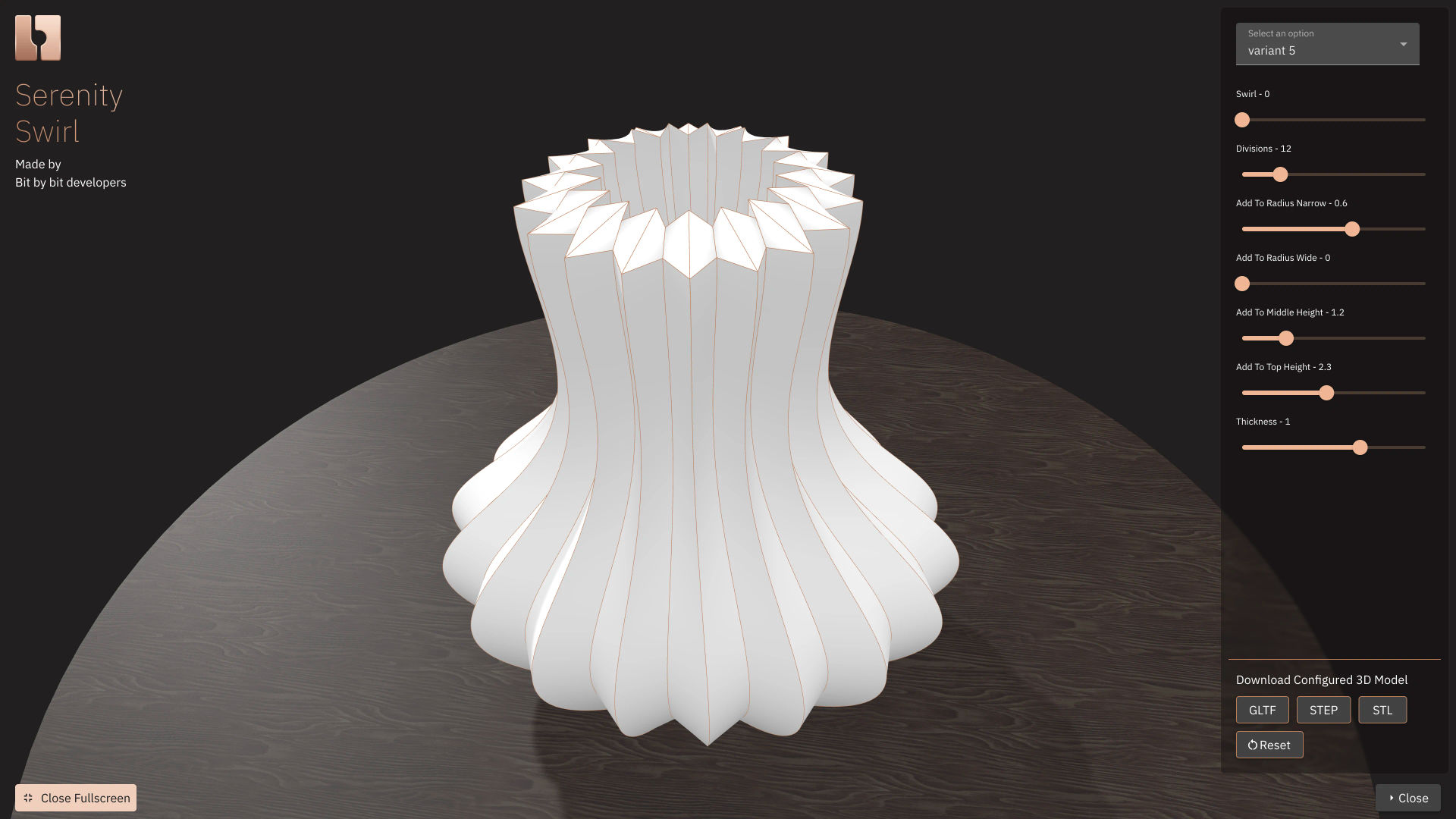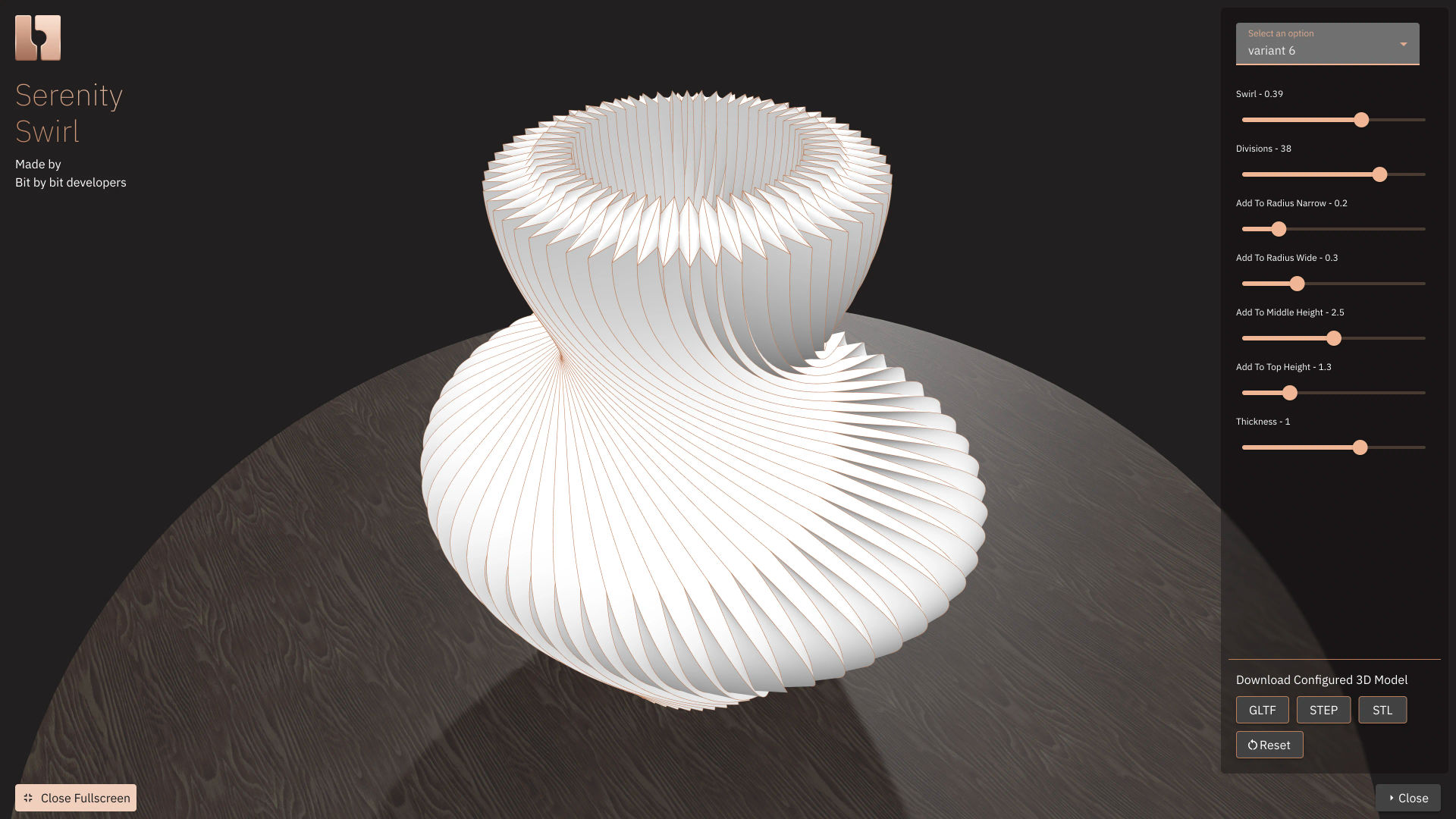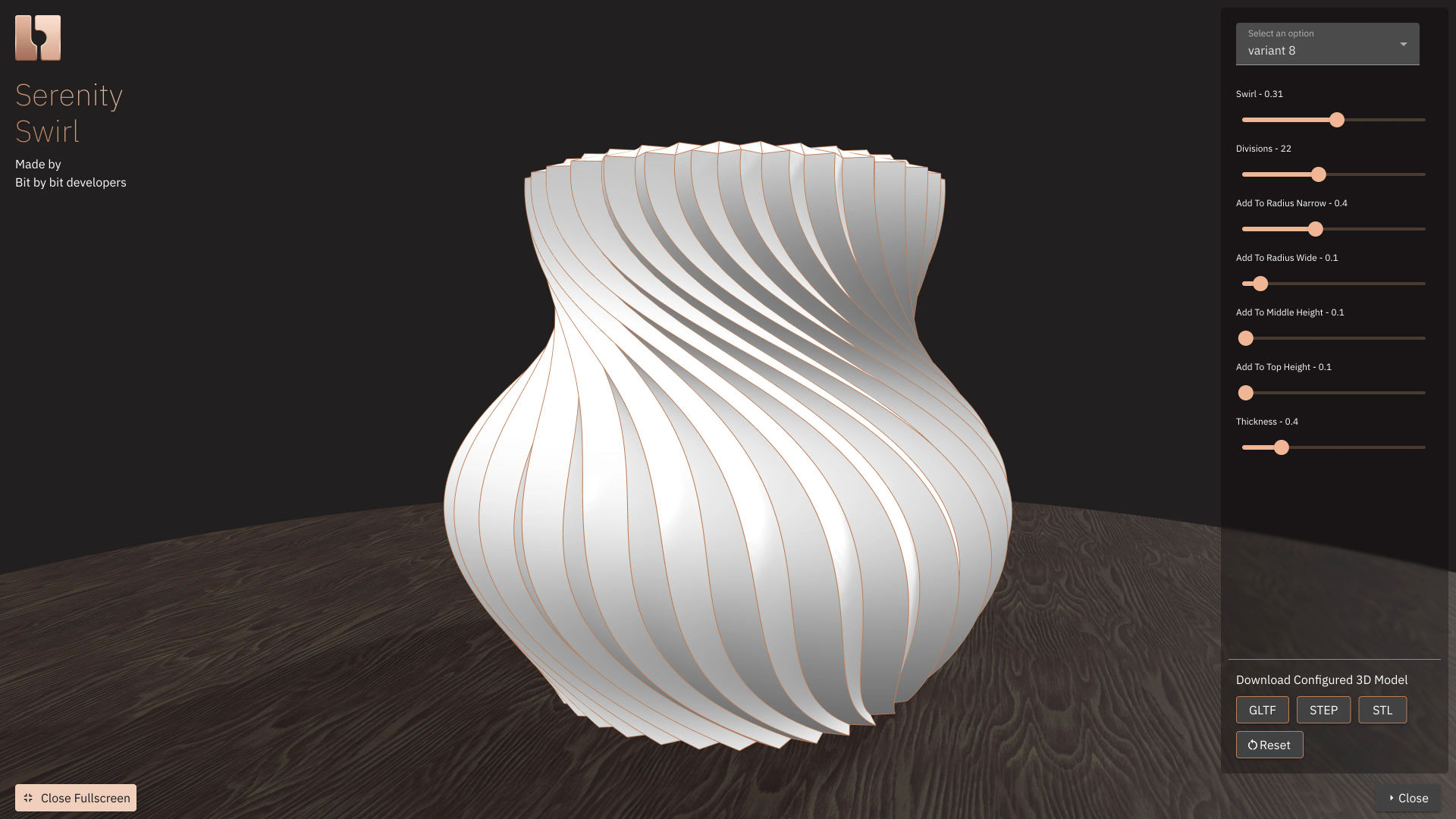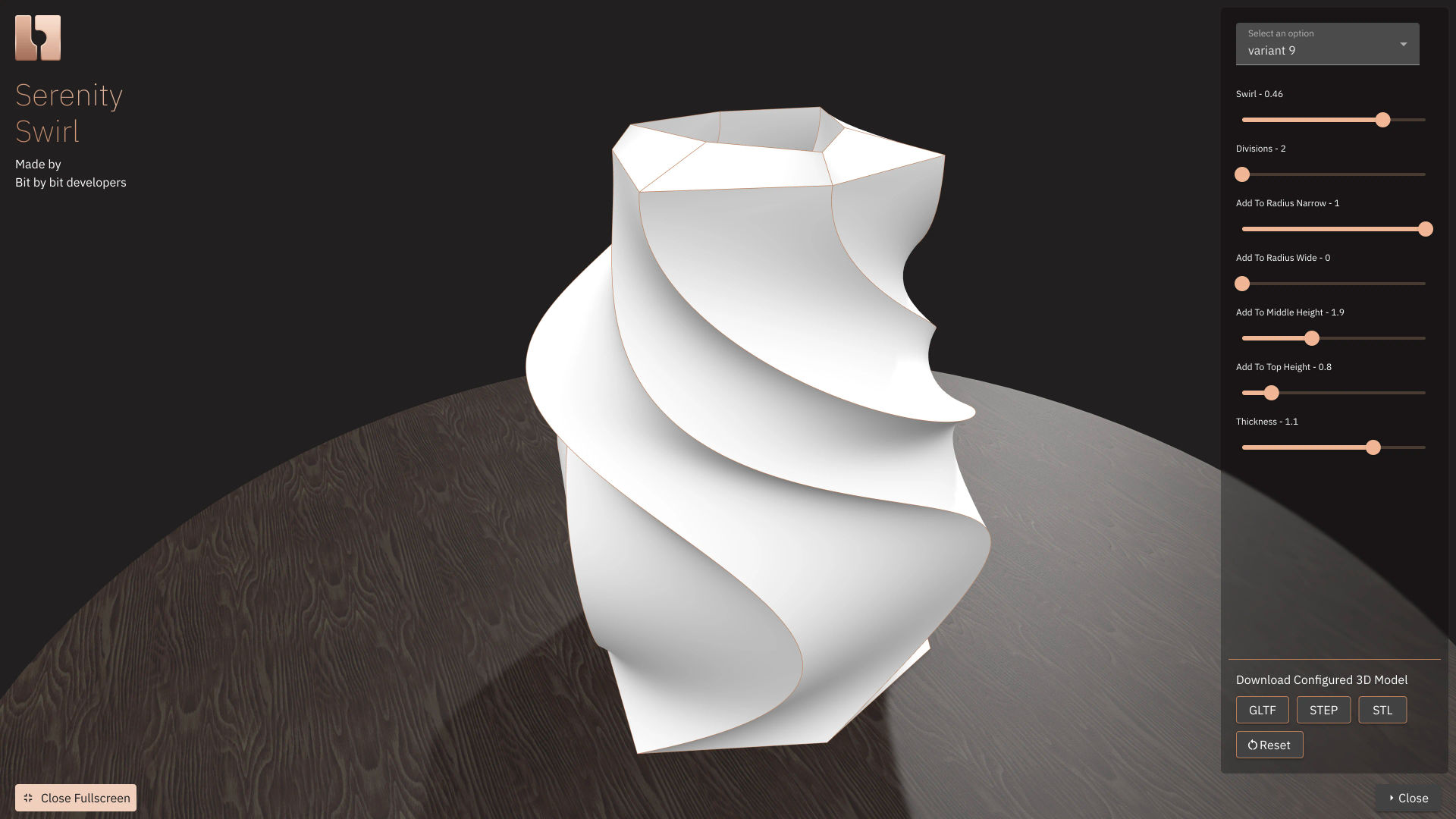 Use Configurators In Mixed Reality
Immerse yourself in mixed reality design. Generate designs directly in your home or an office.